Showcase Details
Online Showcase 2021
Location: Your house!
Event Date: Apr 20, 2021
Submit by: Jan 31, 2022
Cost: Pro Artists (Free), Basic Artists (0 Credits)
Submit Now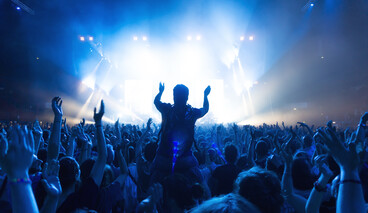 Details:
Hello!
Well, we definitely didn't think it would be this long that there would be no live shows, so we decided to extend our free virtual showcase.

That doesn't mean get together with your bandmates to record! It means we'll be taking submissions of videos (previously recorded please, unless you're a soloist) and having a team select the best ones and sharing them across our various platforms, getting some feedback from people who have the ability to help you and your music and creating a Spotify playlist of the best of the best. Send us links to the material that you're most proud of or that best represents what you'd like to put out. Make sure it's in a format that we can share so it must be a video on YouTube or a track on Spotify.

We'll be listening, watching and sharing for the duration of this so that everyone can do what they need to and STAY SAFE and still build their fanbase, get exposure, get feedback and make headway on their music and careers.

We all would like to reach a wider audience. This is a chance for exactly that, for free during this worldwide crisis.

To submit, just hit the submit button here or send your video links to videos@musicgorilla.com

Stay safe and healthy!