Opportunities
Current Submissions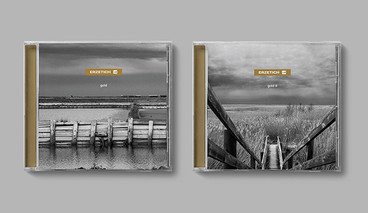 Submit by: Dec 1, 2021
A compilation of great indie music with impeccable recordings on gold-plated audiophile quality CD.
Current Showcases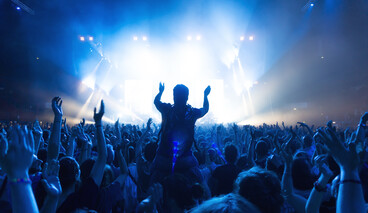 Submit by: Oct 30, 2021
Hello! Since none of us know how long this will last and the vast majority of us are home, we decided to create a free virtual showcase. Read all about it under More Details.
Submit Now More Details

"So many companies prey on hopeful musicians for a quick cash grab. MusicGorilla is not that—they are the real deal. They provide musicians of all types opportunities that you couldn't find anywhere else. Thanks to them, I can now add events like SXSW to my resumé, and I've made connections with other likeminded musicians across the country. They are the best at what they do and care about musicians!" Eraina Joy - Pro Artist Member

"Music Gorilla gave us the incredible opportunity to showcase ourselves to music industry professionals, it was through them that we secured a record deal with Eleven Seven and we couldn't be any more grateful Nevrlands - Pro Artist Member

"Thanks so much for accepting me into your showcase, I'm excited to play!" Rachel Platten - Basic Member - Signed to Columbia Records

"I like Music Gorilla because it offers me an outlet for my music and gives me the chance to present my wares to various companies seeking unusual music. I look forward to working more with Music Gorilla." Electrobuddha - Basic Artist Member

"I've been so impressed with the opportunities that are available and pop up on MusicGorilla.com - these guys run a tight ship as well! Really easy to work with, quick to respond, a nice breath of fresh air in the music industry. I was incredibly stoked to find out I was a finalist for a full album recording opportunity at an exclusive, invite-only studio in Florida. Thanks for everything, MusicGorilla team!" Lance Tingey - Pro Artist Member

Tough On Fridays - Pro Artist Members

"A great service for an up and coming independent Pop / Rock / Punk group like us here at Marnee Mayhem. We all work full time so promoting the band and getting our music out there is usually the last thing we get around to as spare time is reserved for rehearsing and jamming out new tracks. Having Music Gorilla supporting us opens new pathways where our songs can be accessed by labels and other providers in the music industry (Film, TV Productions) as well as the opportunity to be connected with brands and events all of which help push our Art and cause forward!"

Marnee Mayhem - Basic Artist Members

"What an amazing experience playing my first showcase for Music Gorilla was.  Met some of the best people and musicians I've ever met in my life.  The night was truly magical and it's an experience I'll never forget." Charlie Millikin - Basic Artist Member

"It is a pleasure working with Music Gorilla. [They're] always very responsive to my questions, and I believe their screening process for my entries is excellent.

I'm not always sure about which of my entries are going to be on target, but the ones they end up forwarding do seem to be a good fit for the ask.

The most recent submission I'm excited about is my environmental song "Do What You Do" - which Music Gorilla forwarded for a short film about the environment."

- Keith Rayburn - Pro Artist Member

"I just wanted to reach out and personally thank you once again for including myself and my band in the showcase at Pianos! We were very humbled by that, and it means a whole lot. And it was nice to finally meet you in person too!" Charles Laurita and The Mischief - Basic Artist Member

"I am thoroughly enjoying the Music Gorilla experience and can only describe the buzz and excitement when a new opportunity is posted, as being like a kid on Christmas morning! The fact that the postings are only done as and when a relevant opportunity arises, means that you know these are genuine briefs that you DO have a genuine chance with!" Robert Quigley - Pro Artist Member

"It's hard to know who to trust in the music business. Music Gorilla has put me in front of industry and new audiences as well as provided many opportunities. They're also good people."

Mark Newman - Pro Artist Member

"The MusicGorilla.com Showcase has always been a big highlight for my band, with rockin crowds right in the heart of SXSW. Alexia and Lawrence are both badasses and I'm honored to have been a part of what they do!" Jamie Kent - Basic Artist Member

"Big thanks to Music Gorilla for having us play at one of their A&R showcases.  We got to play a great show in a professional and friendly atmosphere and have one on one conversations with some major talent scouts.  Doing so directly resulted in the opportunity to make a record with multi-platinum producer Matt Squire. We couldn't have done it without Music Gorilla and it was exactly what 3PM needed!" 3PM - Basic Artist Members

"Our MusicGorilla showcase during the 2016 SXSW Fest was unbelievable! Every year gets better and MusicGorilla is always at the top of their game. Thank you for showing us such an amazing time!" Bristol To Memory - Basic Artist Members

"Music Gorilla's SXSW showcase in Austin is hands down the best showcase we've been a part of 2 years in a row now. Not only is the venue the best on 6th st, but we've received  amazing opportunities each time. Last year we were written about in Vibe Magazine as "One of the Top 7 Acts You Need To Know Right Now" and this year we were offered to tour in China! Also, Alexia and Lawrence who run it are completely awesome to work with. We highly recommend it."  j and the 9s - Basic Artist Members

"From SXSW to A&R showcases, Music Gorilla has a unique mom-and-pop foundation that directly supports hard working DIY artists all over the [world]. They've certainly been a prominent tool for us when connecting with industry professionals." Ryan Sloan of Wyland - Basic Artist Members

"Music Gorilla provides opportunity.  That's their mission.  That's their purpose.  They do so because they have the same passion in music as the artists they represent.  Alexia and Lawrence are industry pros who have spent a lot of time and effort building relationships in the business so they can open doors for their clients.  We have thoroughly enjoyed showcasing at Music Gorilla Live 2015 & 2016 in Austin, and not only was the night a blast, but we performed in front of Radio Station Program Directors who are now interested in playing our music." White Label Analog - Basic Artist Members

"Thanks to Music Gorilla, "Back 2 Roots" coming from first double Martino CD was chosen as the soundtrack for party scenes in the film produced by Gemelli Film Inc. in N.Y. USA!" - Martino - Basic Artist Member

"We had a really great time playing the Music Gorilla show at Burnside's. The gig was right in the middle of all the musical madness and had a great vibe. Thank you so much for this opportunity to be a part of the fun down in Austin, Texas. We are already planning next year's trip!" Big Little Lions - Basic Artist Members

"I performed for Music Gorilla's SXSW 2016 Showcase at Burnside's Tavern, and I have to say it was one of my favorite shows that I did this year in Austin!  There was a great positive energy about the place and about Music Gorilla, the sound guy was incredibly helpful and great to work with, and the audience was really responsive and fun.  Thanks so much to the team that put this great event together; looking forward to doing it again soon!"

Shani Rose - Basic Member

"Music Gorilla is one of our favorite partners in promoting our music and having the right ears listening to it. Our showcase during SXSW 2015 was preceded and followed by great bands and the whole gig was one of the most successful ones we've played that week. We look forward to more collaboration with Music Gorilla, thank you guys!" Piqued Jacks - Basic Artist Members

"Our band, Lost In Atlantis, were approached by Music Gorilla for the opportunity to perform at a NYC showcase for Columbia Records. We were surprised to see how many fans believed in us to get us all the way to and from NYC. Once we arrived to the famous Bitter End, we were greeted by a friendly personnel from MG. We received amazing feedback from Columbia Records, we're looking forward on letting our relationship grow with them. MG has opened up a lot of doors! They're a company that's truly for the artist!" Lost In Atlantis - Pro Artist Members

"MusicGorilla Showcase was the highlight of our experience during Austin in March.  The venue was PACKED, the staff was top notch, and Alexia and Lawrence were the most professional and friendly people we met all week. Most well put together unofficial showcase happening, hands down!" Lovebettie - Pro Artist Member

"First of all, I'm a classical composer, and for me and my kind of music it's really hard to find good opportunities around the world, so, I would like to thank Music Gorilla for the professional level of opportunities they present. I think that Music Gorilla it's a serious service that keeps musician in mind." Fabrizio Zilli - Basic Artist Member

"Falling Through April had no idea what to expect from the Music Gorilla A&R showcase but we were blown away. After our performance we had the opportunity to meet directly with Columbia Records A&R. We were really pleased that he was so detailed and thorough with his immediate feedback. Most bands struggle every day trying to get an opportunity to perform their music in front of even the smallest of labels...Music Gorilla put us in the lap of a Major label. Music Gorilla obviously takes a lot of pride in what they do because the quality of what they offer is priceless. We would perform EVERY Music Gorilla showcase if possible! Thank you!" Falling Through April - Pro Artist Members

"Our SXSW MusicGorilla Showcase was really incredible. There was a big crowd at a really kick ass venue. The sound was really good and the staff was super cool and helpful. Over all it was a really well run event and The Locals were happy to be a part of it!" Yvonne Doll - The Locals - Pro Members

"I am so grateful that I've found Music Gorilla. It's helped open many doors for me and it feels like a real relationship between myself and the music gorilla team. I am always excited when I receive an email about a new opportunity. I can't wait to see what else is to come!" Sydney Lauren - Pro Artist Member

"We Were Astronauts, a 4-piece Indie Rock band from Boston, MA is thrilled to be joining some of the Northeast's best bands for the AM/Octone Showcase at the Bitter End in NYC. We're very passionate about the music that we create and the hard work that goes into being an active band in today's market. We greatly appreciate the people at Music Gorilla for recognizing this and helping to spread the work of independent artists. We're looking forward to fostering a lasting and successful relationship." We Were Astronauts - Basic Artist Members

"You were very helpful and the service was wonderful. Thank you. I would recommend you guys to other filmmakers. Awesome." Jake Smith - Filmmaker - Industry Member

"MusicGorilla has been a consistently helpful tool for me for over a year now. I'll never miss a Music Gorilla showcase as I know I'm always going to be seeing some top notch talent every time. Two thumbs up." Jim Edmunds - RCA Music Group A&R Coordinator - Industry Member

"I've been pleasantly surprised and very impressed by the wealth of information and viable career opportunities that MusicGorilla makes accessible to new artists. It was a lot of fun to participate in the Austin showcase this past March. Showcasing various bands in such a short period of time is quite a feat, but the MG team were efficient, calm, and helpful...and there was a great crowd in attendance! I'm really looking forward to performing for an A&R rep from A&M/Octone at The Bitter End in NYC tomorrow night and I'm grateful to MusicGorilla for the chance to do so!" Lara Johnston - Basic Artist Member

"We were happy to play the show at Burnside's during SXSW. We did a non-stop set which finished with an audience requested encore! We were literally done and the sound guy left the table to unplug us from the stage but the crowd raised their voice asking for one more song! Sound guy went back to the table for us to play one more. It was awesome! It was a lot of fun for us and we appreciate the opportunity to play for you guys." Alphabetics - Basic Artist Members

"Thank You for letting Light the Rocket be a part of the Music Gorilla Showcase during SXSW.  It is tough for independent bands to get heard, and Music Gorilla helped us reach new fans and industry contacts that are tough to get as an independent band.  Music Gorilla has a great ear for talent and works with the best of upcoming bands. We are honored to be working with such a great group!" Light The Rocket - Basic Artist Members

"Thank you so much for your support and inviting me to be a part of your Austin showcase #goodtimes!!" Bean - Basic Artist Member

"Our Music Gorilla showcase was by far our best experience at SXSW.  The staff and support was excellent and the acts on the bill with us were absolutely awesome to watch and work with. 10/10 would recommend working with Music Gorilla again!" No Blitz - Basic Artist Members

"First off my name is Illinoisboy from N.Chicago and I would like to thank Music Gorilla for the professional level of opportunities they present. Two of my songs recently have been signed to a T.V./movie licensing company and I'm ecstatic!!! That's great motivation for a indie artist/songwriter like me. Thanks again." Illinoisboy - Basic Artist Member

"We want to thank MusicGorilla…for affording opportunities for unsigned artists to gain valuable exposure and constructive criticism with the aim towards helping bands to succeed. We are excited to have been selected for this once in a lifetime opportunity. We are original artists who have been striving and working hard to break into the music industry. The fact that we can meet an A&R from A&M Octone Records, perform our music and get written feedback on our performance makes this truly an outstanding experience. This feedback will help us grow and give us the needed direction to accomplish our goals." The Como Bros - Pro Artist Members

"The Great SOCIO love love loves you! Our showcase with you was quite possibly our most memorable show in Austin that week. The lead up was thorough and professional, the staff and sound engineer handled the mass amounts of bands incredibly well, our sound was great, the fans were amped, the drinks were flowing. The result of such a perfect storm of awesomeness: We rocked the house. Thanks for working so hard doing what you do and creating opportunities like these for artists from all over the country. Can't wait till next year!" The Great SOCIO - Basic Artist Member

"I've been using Music Gorilla on and off for the last five or six years to help connect my songs with those in the industry who are able to make use of them. This site, unlike many I've tried, does for the artist exactly what it says it will. They're open, transparent and their pitch listings tell the artist everything he or she needs to know in relation to whether or not their songs are suitable for that listing. Music Gorilla - well worth the investment.

David McMullen - Constellation J - Basic Artis Member

"...You guys have outstanding opportunities. Indie artists should def use the site it is one of the best in the biz. Thank you so much again and I hope you have a blessed day!!!" REM N' NISCE - Pro Artist Members

"Any artists, such as Telling on Trixie, that values exposure and growth, will find an invaluable partner in Music Gorilla. We gained a ton fans from our showcase as well as constructive, thoughtful, written feedback from the industry representative. Because MusicGorilla has a solid reputation for carefully selecting artists, the people on the other side of the business value and respect them. As a consequence, industry people treat MusicGorilla artists as a step above the rest." Derek Nicoletto - Telling On Trixie - Pro Artist Member

"Thank you so much for having us, Flux Minor, to play in the showcase for Virgin Records during SXSW. We appreciate all the hard work it takes to make the showcase a success that it was. This showcase for Virgin Records was the best and most professional we have attended. From the sound to the promotions and being greeted with a hug, we felt right at home, which made it easier for us to perform at our highest level! Thanks again!" Matt - Flux Minor - Pro Artist Member

"Unlike many independent music sites that "claim" to put you in touch with industry reps, MusicGorilla, they're legit! They really looked out for us when NBC needed a hip-hop video to play in an episode of "Friday Night Lights". Music Gorilla suggested we submit our video and VERY QUICKLY it was approved by NBC. That opportunity came out of nowhere and we thank MusicGorilla for puttin' that together. Good job!" Kevin Walters - 857 - Pro Artist Member

"MG has made a huge difference in our band's career. We were invited to play MusicGorilla's Live Major Label Showcase. It was there that we connected with a producer/A&R rep from Capital Records. Several months later we're excited to announce the release of our new CD, produced, recorded and mixed by Jimmy Landry! Many doors have opened. Thanks for taking a chance on a bunch of 16 year olds! You guys are amazing!" Ned, Steve, Collin & Koz - Comic Book Heroes - Pro Artist Members

"Thank you so much for accepting Zoe Ann and her band to play at the MusicGorilla showcase. Your staff was extremely professional and very informative! They had a blast and really appreciated the opportunity!" Dara Easley Manager for Zoe Ann - Basic Artist Member

"GCN wants to express gratitude, to Music Gorilla for giving us this Amazing opportunity. Allowing us to showcase for the SXSW crowd at Burnside's Tavern in Austin Texas will never be forgotten.  On behalf of GCN, I would like to personally thank Music Gorilla and our hosts for an exceptional job. It was a great showcase and magnificent opportunity to play our music on such a grand scale. GCN is a fast, rising Hip/Hop, R&B group from Dallas TX that is rapidly becoming the who's who of independent music. Most of all we hope we represented Music Gorilla well." GCN - Pro Artist Members

"For those of you out there who think that 57 is too old to get anything done in the music world. Wow! Music Gorilla is a great place to find opportunities. Just a few weeks ago, I receive an inquiry, sent off my CD and received a contract in only a few days for my music to appear on up to 5 new kids Christian DVDs. It has also gotten me the option on a film with Sony... I am very elated to have found Music Gorilla, thank you." Les LaMotte - Pro Artist Member

"I was not only approached by a member of Sony Music Group at the showcase, but have been speaking with him on a regular basis now over two months. He is very interested in the band, and he saw us because of Music Gorilla. Are you promised a deal??? No, but will doors open….Yes!!" Aaron - Backlit Revolver - Pro Artist Member

"MG is awesome! I've had several inquiries from Industry reps since joining, and recently was featured on a syndicated radio program for Indie Country musicians. Two of my songs were also selected for placement on their current compilation CD, which will soon begin receiving air-play at those same stations. That kind of exposure is phenomenal to an Indie writer like myself, and it is totally due to my Music Gorilla membership. Thank you MG for making this happen for me!!" Anne Abercrombie - Pro Artist Member

"We (Grown Up Avenger Stuff) played 9 shows during SXSW 2013 and we loved every one of them. The one that stands out as the best, most fun, most valuable was the Music Gorilla showcase. While popular press coverage spreads the sad news that SXSW is not really an indie focused event anymore, Music Gorilla is truly keeping the indie spirit alive and healthy. We are so glad they are and we are deeply thankful and honored to have been included this year." Grown Up Avenger Stuff – Basic Artist Member

"As an agent and manager, my first priority is to get my bands signed up for Music Gorilla Artist Membership! I don't know what I would do without Alexia and Lawrence and shudder to think of it!" Kelly Sherrill - Artist Manager - The Sherrill Agency

"MusicGorilla.com makes sure that each artist's showcase is a priority. Alexia and Larry care about their artists and it definitely shows; we'll always come back to work with MG!" June Divided - Basic Artist Member

"Just wanted to say thanks again for having me at the SXSW Music Gorilla showcase! I had a blast and it was so great getting to meet you in person and hang with all my Texan alumni." Caroline Brooks - Basic Artist Member

"Just wanted to say thanks once again for putting Jeff into the showcase. You did a great job - I was there for a few of the other acts and really enjoyed it!" AK - Manager for Jeff Campbell - Basic Artist Member

"New Sweden had the opportunity to not only showcase for a Columbia Records representative, but also receive priceless feedback directly from the source. We honestly weren't sure what to expect as we hit the road to NYC, but we certainly weren't disappointed. We hope we have the chance to work with Music Gorilla in the near future and would highly recommend them to any band looking to further their career!" New Sweden - Basic Artist Member

"Just wanted to give a big thanks for putting The Noise FM on the MusicGorilla 2013 Austin showcase. We had a blast playing at Burnside's Tavern and the show went over really well. We were pumped to be a part of MusicGorilla again this year and look forward to SXSW 2014. Thanks again!" The Noise FM - Basic Artist Member

"Preachers Son joined Music Gorilla, slightly skeptical we must admit, there are so many sites out there promising opportunities, however within a couple of months Music Gorilla delivered, one of our songs "Heaven For the Moment" was chosen to feature in the film "A Guy Called Dad". Since the beginning, Alexia from Music Gorilla has been so helpful and enthusiastic; we would recommend anyone with doubts to cast them aside!!!" Smooches from the Preachers Son team - Pro Artist Members

"I cannot say enough good things about Musicgorilla.com. My film wouldn't be the same without it. Their artists are many and varied and most of all, talented! I was able to not only score most of my movie, but to really drive scenes home thanks to these amazing artists. If you're a filmmaker (big or small budget) you can't afford not to try out musicgorilla. It's not just immediate gratification, it's guaranteed satisfaction." Kacey Arnold - Producer/Director "A Guy Called Dad"

"Music Gorilla has helped our band tremendously, just the whole thing is a great way to be heard. Just the fact that the great people At Music Gorilla have really put something together to help bands, and not just for labels but tv shows, Movies, video games you name it. Recently our band did a a clip of our music and a few of our band members even get to be on TV, for a show called Friday Night Lights and ever since then our crowd has grown." Donna Mea - Pro Artist Member

"My first live solo performance was the Industry Showcase at Fontana's in New York City. The bands and artists that performed were amazing and it was an honor to be a part of the lineup, especially as an electronic artist. The awesome staff from Music Gorilla was supportive through the entire process and after the show I received great insight speaking with the industry rep that attended. Many thanks to Music Gorilla and Lawrence Erlichman for the opportunity!" Julie Weiss Pro Artist Member

"Music Gorilla rocks. They gave us the opportunity to play in a foreign country for the first time ever. They sorted out everything for us so all we had to do was turn up and play. We truly owe them lots and I hope we can achieve what we want through them!! Keep rocking!" Wayne - Void - Pro Artist Member

"I am excited to have found Music Gorilla! I am a new songwriter and it is difficult to know how to get my work out there and heard.  I found Music Gorilla and immediately signed up for pro membership. I was excited (and somewhat skeptical) but happy I was actually able to submit my songs to producers. I submitted and a few weeks later actually got a request to send The Band Perry's producer the MP3 for one of my songs! This is the best venue I have found to help me move forward with my goals." Tracie Hanson -  Pro Artist Member

"Working with Music Gorilla was a blast and their showcase was a great networking opportunity. We had fun at the show and the feedback was extremely valuable. Looking forward to doing it again!" Sweet Fix - Basic Artist Member

"I want to thank [MusicGorilla.com] very much for the time and effort you put into putting Kacey and I together. You really facilitated the entire thing and have always worked to create opportunities for us to showcase our music. I'm really grateful that Music Gorilla put us together. Thank you and Lawrence. All the best! -" Carmen Sclafani - Wiser Time Music - Pro Artist Member

"I immediately started taking advantage of some of their film and songwriting opportunities, placing my music where I thought it would be most appropriate and best represented. I was chosen to be in an upcoming documentary film. I was ecstatic to receive the news that my music was going to be a part of this unique project. A special shout-out to the staff at musicgorilla.com for providing a simple, honest and reputable service to us working musicians." Mathew Stegner - Pro Artist Member

"Just wanted to say thanks. Because of Music Gorilla...my song "Better Day" will be used in a documentary "A Guy Called Dad" it is a great opportunity. Thanks again." David Criswell - Pro Artist Member

"Kava Kava loved playing the "Music Gorilla" Showcase at SXSW 2010. It was our final gig in Texas before heading off to NYC and we had a great time" -Kava Kava - Basic Artist Member

"My band Standing Shadows had a blast playing the Music Gorilla showcase this year! The sound guy was great, and the atmosphere in that place was electric! It was an absolute party! We would definitely play there again next year --- Thank you" David Miltenberger - Standing Shadows - Basic Artist Member

"I'm very pleased to have made it on my very first Compilation CD. Thanks, Music Gorilla, for providing a channel in which I could submit to opportunities like this one." Victoria Love - Pro Artist Member

"Thanks so much for the wonderful opportunity. The showcase provided us with a great networking opportunity. We had very constructive conversation with Jimmy Landry while we were there and plan on talking again soon. Thanks again." Chasing Arrows - Basic Artist Members

"Music Gorilla is a well run professional organization which makes me feel welcome and part of a larger family that is there to help me, you and the music industry! My experience with them has been very positive and beneficial. It gives artists like myself confidence with each step we take towards our goals in this crazy business! I am very glad to have joined MG!! James Filippi aka ATOMICMOZART - Pro Artist Member

"I don't know what it is about [Music Gorilla], great things always happen from your shows, A hot New york booking agent was at the show and he loved the band. Booked us at a club called Rebel - it has concert lighting, large stage and we will shoot our new live video in it on November 13th!!! Thank you You guys rock!!" Bob Dee with Petro - Pro Artist Member

"This year, we were given the amazing opportunity to play at a Music Gorilla Showcase. Well organized, professional, fun, and with a great talent and networking pool, it was, overall, really set up for us musician's to win, and with the musician in mind. They really put in work to make everything happen. This is, hands down, the best showcase we've ever done. We had a blast and look forward to rockin' on with Gorilla!!!!" Spin Alley - Basic Artist Members

"Thanks again for having Milhouse perform at this year's Music Gorilla Showcase. What a blast rocking out for a packed house and playing such an excellent lineup of talented bands. The event was really professionally done and well organized, which I know is tough to do with so many bands during the craziest week of the year for 6th Street in Austin!" Jonathan Boyce - Milhouse - Pro Artist Member

"Wow.....we are so stoked to have been a part of this years showcase! and now we've won a prize? holy moly! thanks sooo much." Johnny Clancy - Highlines - Basic Artist Member

"Thanks again for your wonderful partnership! "The Monthlies" had an incredible time, the venue was awesome and your staff was so accommodating! Excellent show and a fantastic partnership for our brand!!!" Airwalk Senior Marketing Manager

"...MusicGorilla.com helped make my job easier as music supervisor for H2O Extreme - the movie, getting me in touch with new music that matched my needs and budget in a timely manner!" Marcus Wolf - Composer/Music Supervisor - H2O Exreme

"Music Gorilla makes searching for music easy. I am always looking for new music to place into films. I always look forward to the submissions from Music Gorilla." Dave Glowacki-Creative Director of Music, Brookwell McNamara Entertainment Industry Member

"Music Gorilla is not like a lot of other sites. I feel it is designed for the serious Artist, Band, or Songwriter who is looking to reach the A&R Reps in the Music Industry who are looking for great songs and talented Artists. I have had several songs considered for both Movies and other Famous Artists to consider recording. Music Gorilla has given our Band the opportunity to develop it's Identity and to Discover where we're going." Sunset and THE SPACE PIRATES - Pro Artist Member

"We just wanted to thank you for the opportunity to play at the showcase in Austin. We had a blast and everything ran very smoothly. Hopefully we'll have a chance to work with you guys in the future. Thanks again!" Jon K – Jarrod – James – Jon B - Jarris - Basic Artist Member

"I just wanted to write you a short note on behalf of Saluting the Rockies to say thank you for choosing us to be a part of the showcase at Treasure Island. The experience was invaluable and we can't wait for the feedback! Please, pass this note along to all of your staff and your music editor, Lawrence to let them know how much we appreciated their time and the opportunity. Thanks again!" Brittany Ecker - Saluting The Rockies - Pro Artist Member

"Music Gorilla made tangible contacts, and had a track record of success in the worlds toughest market of all, the internet. I decided to call and find out more. I could tell right away that based on everything I read, this would be worth the risk. Here I am now, with a Documentary Series on OLN as proof, that Music Gorilla don't make empty promises! They're the real deal, and I'm not even through my first year here!" Tim Downing/TWD Music - Pro Artist Member

"My name is George Tamayo. Thanks to Music Gorilla, my music is now on Directv, Dish Network and Sun Sports on a television show called Island Hoppers. Music Gorilla works!!!!!!! You will never know if Music Gorilla will work for you if you don't give it a try." George Tamayo - Pro Artist Member

"Here's to the folks at Music Gorilla and my thanks for creating the opportunity to have my music heard and ultimately selected for feature in a film! I can only advise those who contribute for film or TV placement to be patient, as it is an industry that does not often move fast. But Music Gorilla is fabulous for finding the film opportunities! Thanks to all at MG for your help, support and providing such opportunities!" David Newby - Pro Artist Member

"I would like to thank Alexia and MG for giving me and my band a great opportunity. Just within a week of joining the site, I had been contacted by the music supervisors of a Hollywood film who wanted to use my track, 'The Girl Next Door' in a movie! How cool is that! So, I can't recommend the site enough, they certainly bring in the opportunities and don't hang about! Cheers, Charlie" Charlie - The Tumbling Dice, UK - Pro Artist Member

"What I like most about Music Gorilla is their great opportunities for film and tv submissions and their personal approach. Personal support is the word here; phone calls and emails are always answered promptly. It's obvious they're not just trying to grow a business brilliantly, they're sincerely interested in helping their artists succeed beyond their wildest dreams. MusicGorilla.com is a rare find, a hit song, a company to be trusted." Lessia Bonn - Pro Artist Member

"We wanted to thank everyone at Music Gorilla for the opportunity to play with such nice people and really good bands. It was our first SX and first time in Texas and we all had a blast, saw some awesome music, made some good contacts & friends." Katherine Desmond, Manager of Casey Desmond - Pro Artist Member

"Music Gorilla is a highly organized group with an obvious focus on a wide variety of music. The showcase ran flawlessly, and the sound was the best on our entire tour! I look forward to doing other showcases in the future with Music Gorilla....a real class act!" -Steve De Jacimo manager of "Someday Never" - Basic Artist Member

"Many thanks for your prompt and splendid support, all works properly so I uploaded all Mp3s easily to my bands profile." Marcello Giordano - Pro Artist Member

"Thanks again for having us participate in the showcase. We had a blast, and the whole evening from top to bottom was really well done. It was certainly worth the cost of getting there, and the exposure and the opportunity were really priceless. We really appreciate you, and all of the guys in the band really enjoyed meeting you. Thanks for everything." Dave, and the guys from Bixler - Pro Artist Members

"You guys rock. That's pretty much all there is to say. This is the only site that has so much interaction between the customers and the staff. I love how there's a suggestion forum on the message board, and how attentive you are to it. It's great to know that you guys really are there for us. Thanks!" Brandon - DJ Masque - Pro Artist Member

"MusicGorilla.com (MG) is an amazing tool for bands and industry professionals to find each other. We have had several placements through MG and the opportunities are always plentiful. In all dealings, both the people from MG and the industry members are professional and a pleasure to deal with. This latest placement in the film "H2O Extreme" is awesome! MG, thanks so much - you rock!" G.I.T.M - Pro Artist Members

"Thank you for assisting us with finding the right tracks for the film "A Night At The Cat" . This was a unique project as we had over 35 music cues to fill! I couldn't of been more pleased with the quality of music, professional artists and prompt response. I've recommended your site to other colleagues as well." Joseph Giorgione; Music Supervisor Joshuapro/Daydream Productions - Industry Member

"Wow, my new subscription to MusicGorilla.com is blowing my mind. In the first week, I had the opportunity to showcase live in front of major label A&R and received valuable feedback on my performance. I've also submitted my songs for placement opportunities I would have never known about with out the site. I'm really impressed with the broad range services that I can use to help build my career and the fast response from the MusicGorilla staff to my questions! Awesome!" Johanna Stahley - Pro Artist Member

"In this Business they say "it's not how good you are, it's who you know" Well the people from MusicGorilla.com is who "you" should know. Musicgorilla.com can open the doors you need to get your music heard... In the past year, I have played in front of major A&R heads and just got my songs into the MTV music catalog. If you are serious about your music, then you need to join MusicGorilla.com - Today!" Dave - BlindSwitch - Pro Artist Member

"MusicGorilla selected us to perform for major labels - Hollywood Records and Epic Records and without MusicGorilla we would not have had that opportunity. MusicGorilla has also assisted us in gaining exposure on network TV on NBC's "Friday Night Lights". Kudos go out to MusicGorilla folks for a job well done and everything they do to help the Indie artist get to the next level." All our lovin', Common Ground - Pro Artist Member

"The opportunities that Music Gorilla provides with their free submissions is similar to what TAXI and other websites offer, but it is free!! For those of us who are actively making money off of our music, this really is a treasure. I have already received interest for one of my songs through MG, and I know more are on the horizon. If you believe in the songs you write, why not send them in? You really have nothing to lose and EVERYTHING to gain by sending out a simple email!" Dennis Fallon - Pro Artist Member

"As a manager for national recording artist Shelley Laine, I have tremendous appreciation for resources that promote the Independent Artist's career. MG gives the artist access to opportunities that would otherwise not exist. Recently one of Shelley's tracks was selected for a film. As a result of that she is getting significant national exposure. That would not have been possible without MG. Thanks for being there for the Indies!" Senior Partner, Shelley Laine Management Group, LTD - Pro Artist Member

"Lucid Fly loves Music Gorilla! We heard from a friend that MG was for real, and that we need to check it out. After reading the mission, we instantly got the impression that we wouldn't be another nameless band who can never be found after the first week (like many other unsigned band sites) Next thing we know, we're on our way to Austin, TX in the heart of SXSW 2006 on the MG stage at Coyote Ugly. Much props to Lawrence, Alexia and everyone at MG!!" Lucid Fly - Pro Artist Member

"Kudos to [Music Gorilla] for organizing such a super showcase! The event was meticulously planned and the bands were kept on schedule. Thanks for creating the opportunity to showcase for the industry – keep up the great work!!" Cody Coe - Libra's Rib - Pro Artist Member

"Well I just wanted to drop a line and say thank you for the show. It was awesome, and it went better than I could have hoped. All the labels and other companies who came to see us were very impressed, so hopefully it will lead somewhere. Thank you" Chris Pate - Linus - Pro Artist Member

"There are a lot of companies out there today trying to make money off of independent musicians by offering products and services that promise the world but in the end provide no real value. Music Gorilla is NOT one of those companies. From their professional staff to their unique approach to artist development, Music Gorilla is a class act from top-to-bottom worth every penny." Brendan Hall - Sucka Brown - Pro Artist Member

"Finally there is a service that keeps the musician in mind. If you are serious about your music career, you need to have the right people listen to it. Music Gorilla not only does that, but stands behind it." Rob Rapiti, BLR Entertainment

"With the enormous amount of artists out there vying for attention, it's great to have Music Gorilla sorting through it all and presenting the cream of the crop. A much valued service." Antony Bland, American Recordings (Universal) Industry Member

"It's a tool for NOONER, a resource for "industry people". If used intelligently, the site could pay for itself…. Musicgorilla.com ROCKS!" Chris Telles - NOONER - Pro Artist Member

"I can't tell you how happy I am. For the price of what I could buy a CD for a month, I've already confirmed three paying gigs strictly from MG. In less than a week on MG we have accomplished things I thought were never possible. This is one company that truly has the musician as the main priority. To date, joining MG has been the BEST move our band has made. Period." Shawn Fussell and Day 4 - Pro Artist Member

"My name is Jorge Lan and I´m a musician from Mexico. I signed up with music gorilla a few months ago. Shortly after I was contacted by a company named PC Treasures offering me a distribution deal. I signed an agreement with them and some time later started producing some other cds for this company. For me, Music gorilla opened a lot of work opportunities." Jorge Lan - Pro Artist Member

"…I had been on the site about 3 weeks when I received my first email from a Rep. at a record company. I was blown away! I never expected a response that quickly. I LOVE MG! For all you skeptics out there, Music Gorilla does everything they say they will do. The only thing you have to lose is the record label that never heard your music. Blessings to everyone who takes a chance on MG." Bridgett Huffhines - Pro Artist Member

"I want to thank you for the opportunity of singing at your showcase. My set with Music Gorilla was my favorite performance moment of the whole week." Rachel Pearl - Basic Artist Member

"Getting the news to play such an amazing showcase was nerve-wracking. When we arrived at the showcase, we were greeted by the Gorilla Crew, the Venue employees, Sound Crew, Other bands and A&R. We have played many shows over the past year and this was the smoothest run and friendliest operation I have seen so far. Thank you to Music Gorilla for all you do for artists." Jon Masters Lion in The Mane - Pro Artist Member

"Music Gorilla totally rocks... they hooked up one of my artists with a major coffee company a few years ago and it opened a lot of doors for us. Placement opportunities, charts, showcases, they do it all. I recommend Music Gorilla to all bands looking for exposure and a break!" Hal B Selzer, HBS Music Mgt.- Pro Artist Member

"…My band has been heard by A&R approximately a dozen times in 3 months. I have yet to find any other website who can provide the opportunity for you to showcase your music live to the industry. As an artist you get personal attention from Music Gorilla personnel. The service is unbeatable and in my opinion there is no better method out there to promote your band." Tish Meeks - 3 KISSES - Pro Artist Member

"Hey guys once again thank you for the opportunity to play on your showcase we had a blast and we hope you enjoyed our set!...Thank you again and we hope to hear from you soon...Scoundrels" Small Town Scoundrels - Basic Artist Member

"Music Gorilla has been absolutely wonderful for our band. By having us play their New York City showcase at Piano's, we were able to generate interest from some labels and A&R that are currently waiting on our new recordings. We were also able to get some much needed feedback from Epic Records. Music Gorilla truly helps you figure out where you stand with information you need to get to the next level. Thanks for everything Music Gorilla!!" 2nd Day Crush - Pro Artist Member

"We had a great show. Music Gorilla ran an excellent event. Our backline was solid and so was the front of house sound. That is something you don't always get at a festival showcase." Squint - Basic Artist Member

"We've had an awesome time getting to know the team at MusicGorilla.  Over the past few years, MusicGorilla has given us a number of great opportunities that have put us in front of music lovers and industry folk alike.  We look forward to seeing what other avenues will open in the future with MusicGorilla's help. Cody Beebe and the Crooks - Basic Artist Member

"Music Gorilla was the best festival I've played so far. Great people and pro sound. Thanks for including me this year." Mark Newman - Basic Artist Member

"We want to thank Lawrence [and Music Gorilla] for inviting us to perform at the showcase and for putting together a great event. We had a blast! Thanks so much." The Assembly Line - Basic Artist Members

"MG.com gave us the opportunity to actually play in front of a real living, breathing A&R rep which is MG living up to its promise of being able to "play it for the labels". The fact that the CEO's of the site are always nice, personable and always reachable by phone is a plus, the fact that they will take the time to talk to you for as long as you need them is going above and beyond the call of duty, which most other websites promise, but never deliver. 3 Cheers for MusicGorilla.com!" Oren - Finespun - Artist Member
Read More Testimonials >>
Some of our submission and showcase partners