Submission Details
Opportunity to record an album for free including accommodations
Submit by: May 4, 2020
Cost: Pro Artists (Free), Basic Artists (25 Credits)
Submit Now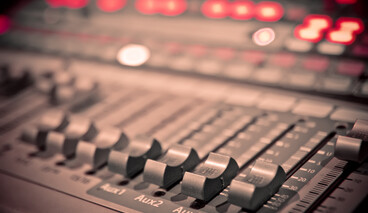 Details:
This is a very unique opportunity, from a passionate and reputable studio.
We have received a request from a professional, invite only studio to accept submissions on their behalf. The selected artists will get to record a full album at no cost. This opportunity comes about because a benefactor who is extremely passionate about music and helping musicians has built a studio.

Here's how it works:
The selected band/artist would get a weeks free time in a beautifully designed, professional studio to record a complete album.

This opportunity would also provide a master recording engineer for the entire week and accommodations near the beach while recording. The selected band/artist would be required to pay for their own travel to Florida and food while they are there. The studio is equipped with all instruments so no need to lug heavy instruments to the sessions.

Music Gorilla will be doing the initial screening on this opportunity, but the studio will ultimately make the decision of who is selected.

You can see the studio here: www.ourgrapevinestudio.com

Submissions will only be accepted on MusicGorilla.com

3 Music Gorilla artists have been selected and recorded in this space previously and their experiences were priceless.