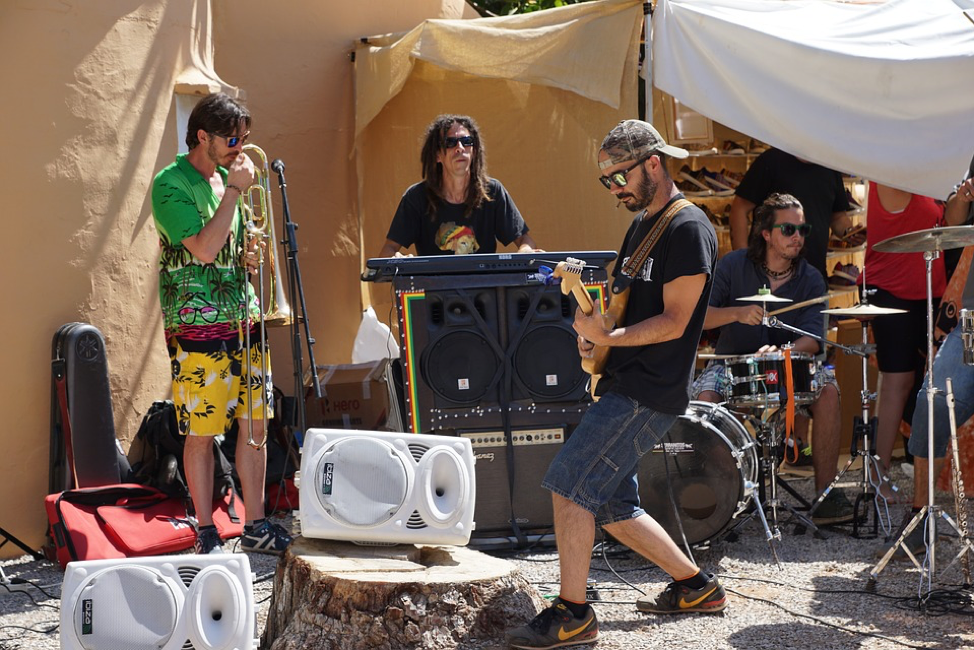 A local music band creating awareness for their music on a local street
(Source: https://pixabay.com/en/musician-music-country-music-ibiza-1518572/)
Marketing is the core aspect of business in the $15 billion recording industry. It must be perfected for anyone to draw success out of their music. Marketing, primarily the attraction of buyers, in the music industry is creating a fan base and generating awareness for your music. The marketing process is a complex one that calls for the application of several strategies to realize positive impacts.
Marketing demands that you have a specific purpose before you carry out any campaign. You'll need to define the reasons why you need it and the results that you want to achieve at the end of the exercise. You will need to draft your responses from a set of the following pilot questions:
1. Is it a new campaign? Is the campaign targeting new fans?
2. Are you launching an event and want to sell tickets?
3. Are you live in an event and want to push more merchandise?
4. Are you targeting to expand your online audience?
5. Are you launching a new album and want to re-engage your fans for the new project awareness?
About 68 million internet users subscribed to online music services in 2015, a steep rise from an early level of 8 million in 2010. This spike is a result of direct marketing campaign in 5 meticulous steps explored in this article.
1. Identifying your Audience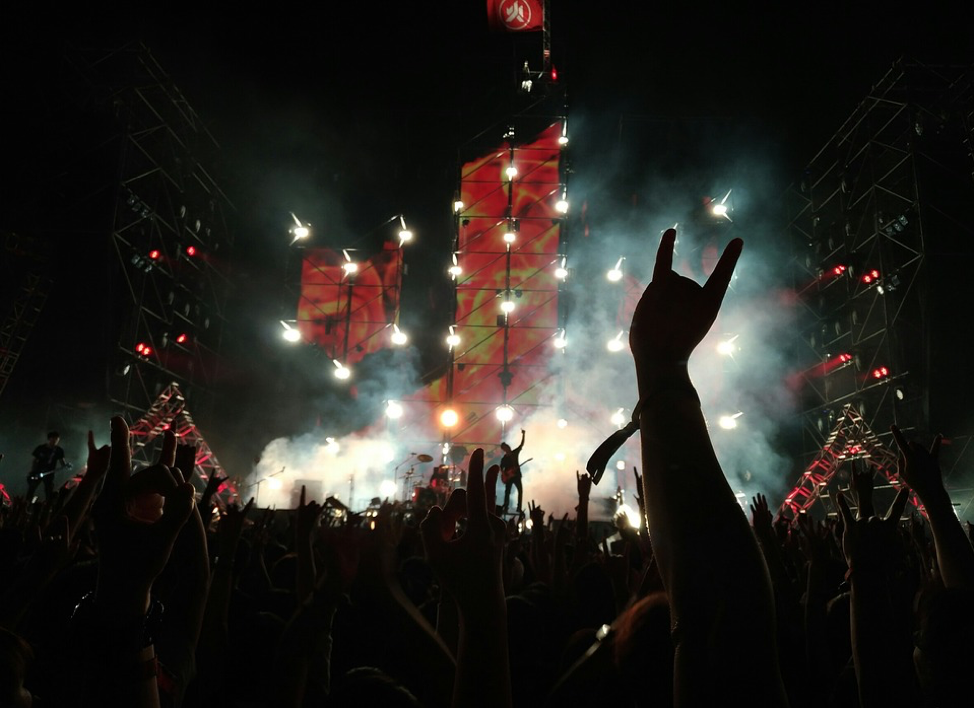 A rock band concert. Know your audience and create a connection with them using gestures
(Source: https://pixabay.com/en/band-rock-band-music-concert-live-2167175/)
In selling music, the knowledge about your fans is very critical to the success that you'll realize. With this knowledge, you'll know where and when to engage them, how to effectively interact with them and you'll learn how to satisfy their demands keeping them happy and looking forward to more from you.
Imagine this persona to be a die-hard fan who can sell your music for you or buy all your albums, attend all your shows following you anywhere you go. After creating your fan persona, you will fill in the details such age, gender, residence, personality, intellect, and other interests, on a prepared questionnaire according to your perception, and then you go to the real world scenario to validate and rectify the particular responses.
You can have a description like, "38% of the population in New York City has a strong liking for my music with 56% male between 13-25 years of age."
2. Market Analysis
Once you've understood your fans, you will be able to identify and analyze your market. This knowledge is vital in determining your entry point, what you're introducing and how to maintain and improve the value of your content for better business performance.
Market analysis calls for some more research for a deeper understanding of market variables which can include the following:
" Most successful artists in your genre
" Their strategies that are most useful for building and engaging their fan bases
" Those failing, what are they doing wrong?
" Market likeliness to buy your album
" Sales-boosting strategies for increasing record sales in your target market
" Most appealing online media content
" Tour rate successes for artists in your genre both local and global
These offer a direction in which you can follow. Expounding and enriching on such details will achieve more accurate and in-depth analysis.
3. Goals and Objectives
You already have a rough idea of what you want to achieve out of this exercise by now. In this stage, what's required of you is to get into more focused details of your goals and the expected results to each of the goals if successfully implemented.
The important part in this stage is to test the targets to check if they are Specific, Measurable, Attainable, Realistic and Time-bound. If your goals score positive on all the above five scales, you have ultimate objectives which will ensure that you don't carry out aimless marketing without a clear understanding of your success rate.
4. The Action Plan
With your goals in place, all you need to do is develop and employ a strategy or many in the efforts of achieving all your goals. The action plan should be as detailed as possible, cutting across all aspects of your business in music. In this stage, you visualize how you will engage with your fans on the corporate level where there's exchange of goods and services.
5. Budgeting
This step involves attaching a price tag to your action plan in relation to achieving the goals that you set out earlier. All you need to do is to ensure that your projections are covered with generous margins to carter for unexpected shifts in business implementations. Also, have an extra margin on top of the projected estimate to cover for the unforeseen and unexpected mishaps.
Conclusion
The above five steps are essential in ensuring your music transforms into a fruitful business. Similarities for this process are seen in definition essay examples where you define and portray how a process achieves desired results in essay writing services.
Author's Bio:
Kevin is a professional educator and a private tutor with over 8 years of experience. He is also a content writer for eliteessaywriters.com and various blogs about higher education, entertainment, social media & blogging. During his off time, Kevin enjoys traveling and cooking. Feel free to connect with him on Twitter & Linkedin.