Every once in awhile, Music Gorilla features the rise of a signed band. We'll look at things they did and how they made it. First up in the series is One Republic.
Turn on a radio or listen to Pandora today, and you are no doubt going to hear a song from the group One Republic. Labeled a rock band, One Republic is one of the hottest bands on the Top 40 charts today. The formation of One Republic is, like that of every other group, is truly unique. The members of One Republic met as students in high school, and continue to collaborate today on some of hottest music on the airwaves.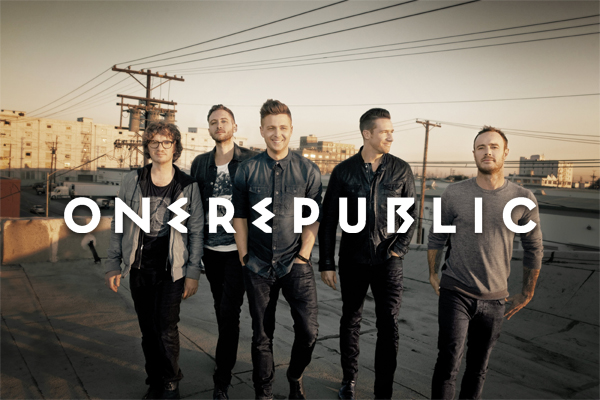 Formation
Ryan Tedder and Zach Filkins formed One Republic in 2002 when they were seniors in high school in Colorado Springs. The group originally performed its music under the name This Beautiful Mess, but the group performed at one talent show and disbanded after about a week. From there, the duo devoted themselves to spending time as a team sharpening their skills as both musicians and songwriters.
In the summer between his junior and senior year of college, Ryan earned a record deal as the result of winning a songwriting contest on MTV. He wasn't convinced that this opportunity was deep enough spiritually, nor a valuable enough learning opportunity, so Ryan turned down the offer.
Different Directions
After turning down the record deal following the MTV contest, Ryan set out for Nashville, Tennessee to improve his skills as a songwriter. Rapper Timbaland had seen Ryan on MTV and offered him the chance to collaborate in Miami. Zach, on the other hand, had stayed in school to study aerospace engineering at a college in Illinois. It wouldn't be long before these two men would find themselves back in Colorado and ready to take the world by storm.
Starting Over
In 2003, both men found themselves back in Colorado and ready to give their musical career another shot as a duo. After deciding to give it another shot, the pair moved to Los Angeles. Within nine months of moving to Los Angeles the pair had signed a deal with Columbia Records. The band underwent a number of lineup changes early on, but eventually it was determined that Ryan would do vocals, Zach would play guitar and do back-up vocals, and Eddie Fisher, Brent Kutzle, and Drew Brown joined the group.
Fisher plays drums for the group, while Kutzle is featured on bass and cello, with Brown on guitar. Initially choosing the name Republic, the group eventually settled on the name One Republic. The group's first studio album was released in 2007 and produced the smash hit "Apologize." The song peaked at #2 on the Billboard Hot 100.
Approach Today
One Republic has enjoyed immense success since the release of its first studio album. Since then, the group has worked with other artists like Justin Timberlake, Timbaland, and Rob Thomas. The members of One Republic strive to create music that moves people. The band enjoys writing and performing songs that they love, but also that fans will love and find "singable" whether they are in the car or in the shower.