Piqued Jacks is Music Gorilla's latest featured Pro Artist Member
Piqued Jacks describe their sound in their own words: "being able to speak without impediment; having sex in the most intense way possible; expressing ourselves 100%". You have to hear it to experience it for yourself.
Piqued Jacks are brave souls. Raised in a small village in Italy, they have methodically made their way from obscurity to Austin, the heart of the indie music scene, performing at SXSW in 2013 and 2014, and sharing the stage with international acts such as Atoms for Peace and Bob Schneider. Their powerful alliance and headstrong vision has resulted in rapid success and the positive flow of their career indicates a confident band gaining serious momentum.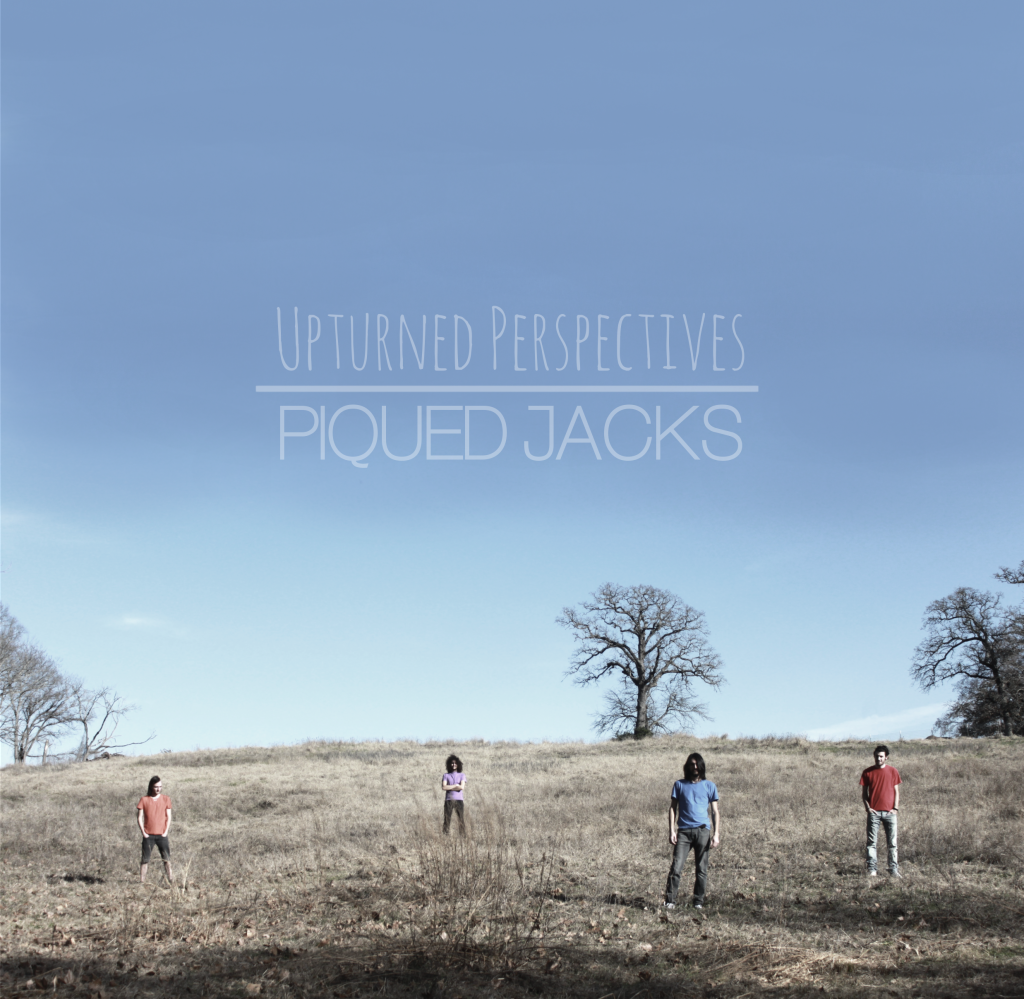 Music Gorilla: Like most artists you have noteworthy and cringeworthy material posted online. Here's a chance to flaunt your best. Give them your top 2 links; no more, no less.
Piqued Jacks:  www.piquedjacks.com, http://www.facebook.com/pages/Piqu ed-Jacks/59763329920
MG: What song are you certain should be played on the radio the day after the music industry reads your answer (pick one :))?

PJ: No Bazooka
MG: Hypothetical: The industry wants your music, but they don't want you or vice versa: How flexible are you in this imperfect, yet all too real-world scenario? Are you still listening or is it time for them to hang up?

PJ: We like to not exclude any of the possibilities. In the end, it's all about the music, not ourselves. 
MG: How long has your band been together? How many pieces? Are we talking "lifers" or "moonlighters"? If asked, do all critical components of your band have the ability to tour 300+ days per year, as of this question?

PJ: We know each other since kindergarten and we started the Piqued Jacks project in 2006. We're a four piece band. We're "lifers", music is the only activity we dedicate time to and our goal in life. Everyone of us is ready to tour, we did a six-months tour between 2013 and 2014 and we're excited to do it again.
MG: What's your greatest strength and your greatest weakness? Whether it's time management, beer management, or tightening up your songwriting, or anything else that affects you, elaborate.
PJ: Our greatest strength and weakness are both about us, because our music IS us. We can do our best only as a four-member band, everyone of us is vital, so if someone of us is down, the band doesn't work well. On the contrary, our unique chemical bond is what makes us able to put 1000% in everything we do.
MG: Look to the past, who's your inspiration? What makes this question not boring? You can only name one. Warning: saying you can't pick just one is entirely too hipster and unacceptable 🙂
PJ: It's always fun (and useful) to look behind. At first, our main inspiration were Red Hot Chili Peppers. Not for their music, but because we saw them as a group of great friends who loved each other and loved making music together.
MG: Give us your next year: Where are you? What are you doing?
PJ: Next year we are touring between the US and Europe to promote our upcoming album. That's not a dream or something, we're already planning our next tour.
MG: Here's the real battle in this industry, everyone is so damn unique and many are so damn good and they're making beautiful music, yet still you need to convince the masses or the few people who have the ability to get you to the masses, that you stand out even more. What is it that sets you apart?
PJ: Besides the music which, of course, we think is the main thing: the true, genuine passion we put in our music and the inspiring story we bring with us.
MG: Why should they invest in you?
PJ: We made dance and received compliments from old Texan cowboys, successful jazz-men, latin music lovers, children of all ages, Tuscan countrywomen, metalheads, boys and girls from any city. 
MG: What is it that you have that even the best of the others don't?
PJ: We intensely and cautiously take care of EVERY aspect of our project (first of all: our fans), and we can cook a damn good pasta.
MG: We're taking you up on the pasta the next time we're in Austin! What is it that will make them demand an encore?
PJ: The embracing, captivating and touching energy we can transmit from the stage during our live show (you should try it).
MG: Ok, so this wasn't your run of the mill interview, anything you want to add? Add the stuff you wished we asked.
PJ: Every year we do a "spiritual retreat" in an old house in the Tuscan countryside, where we develop new ideas with an artist friend of ours.
We linked our music and lyrics to ecological themes, and we concretely support causes about sustainability.
With our next songs, we hope to be featured in the next Godzilla movie.
MG: editor's note – we'd also like to be invited to the retreat in the Tuscan countryside – thanks.
Piqued Jacks are a passionate and polychromatic alternative/funk-rock band of brothers from Italy, now Austin-based.
Official Website | iTunes | Facebook | Twitter | YouTube