The phrase "It's who you know, not what you know" is one that appears in most areas of industry, but nowhere is it more relevant than in music. Success in this world requires a well-oiled team working together to create exciting sounds and expertly getting them out for the world to hear.
This is why as a musician your industry contacts are so important. The best place to work on establishing a good relationship with them is online. Social media is a marketing powerhouse and, if you use it correctly, could catapult you to fame. Here are a few important considerations for leveraging your industry contracts online.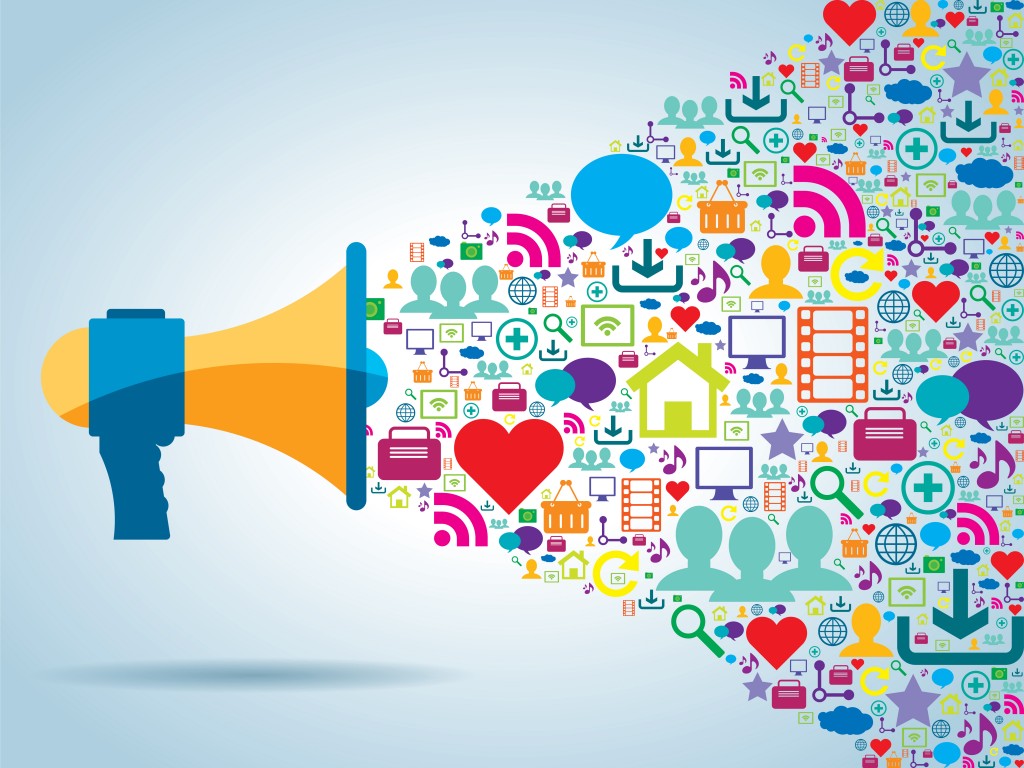 Consider Visual Effects
Many see social media as a word-based tool, but studies have shown that the visual influence of your page is far more impacting than the things that you post. It's rare that musicians give a lot of thought to the aesthetics of their Facebook or Twitter accounts, but if you want your industry contacts to take you seriously, this is the place to start.
Color schemes, photos, fonts and themes all play an enormous role in establishing you as an artist. Think carefully about the pictures you post and how they represent you. Take a bit of time to research the influence of color on how people perceive things. Getting these basics established will ensure your industry contacts see you as a professional and committed artist with a comprehensive vision of what you're trying to achieve.
Establish an Image
While visuals are important in creating your online image, there are other factors to consider before you start to target and contact potential collaborators. One important factor many working professionals on social media fail to think about is that your personal life and your music should be kept separate.
While it's acceptable to post rash comments in times of anger or belittle fellow users you know personally on your private account, doing this on your professional page will flag you as someone who is temperamental and, therefore, not reliable enough to work with.
Take the time to consider the sort of artist you want to be, and fine-tune your posts to match. Through the use of retweets, shares, hashtags and statuses, you are letting your industry contacts understand you more as an artist. Taking the time to ensure you don't make the wrong impression is crucial.
Build Hype
Creating a comprehensive image to promote yourself to fellow musicians and industry professionals is a good first step, but there's still more to achieve before it's time to make contact. Even the most carefully crafted social media pages hold little weight if they don't have a buzz around them. Your aim is to create such hype that potential collaborators want to work with you rather than the other way around.
The best way to create this sort of online buzz is through two practices: being active and interactive. Not only does increased usage allow more people to see your page due to the algorithms the platforms use to promote posts, fans love musicians who are willing to chat with them, share jokes and respond to questions.
At the end of the day, it's your audience who decides your success, so if your industry contacts see you have a solid fan base, they'll be more inclined to work with you.
Target a Community
An aspect that is easy to overlook on social media due to its international reach is a focus on the local music scene. Most cities have several groups and pages dedicated to supporting musicians, producers, engineers and promoters who all work in the nearby area. Being active in these groups is a great way to get your name known by those who really matter.
Similarly, liking local venue pages and keeping up with their line-ups, as well as virtually attending any events they post, even if you don't go in real life, is a great way to keep your finger on the pulse of the who's who in your immediate audience.
Remember, most breakout acts started off by dominating their local scene, so putting the work in here is bound to pay off in the long run.
Make Contact
Once you've set yourself up, you've got your name out where it needs to be, and you've established a reputation, now is the time to make contact. Maybe you want a local promoter to book you for an upcoming gig or perhaps you need a skilled engineer to fine-tune your record and increase the production value. Either way, the way you make your pitch online is essential for success.
It's worth remembering that the most influential industry professionals probably receive tons of messages of this nature every day. You need to make yourself stand out. Perhaps you have a mutual friend you could name-drop or you've spoken to said professional before at an event. Giving them a frame of reference to who you are will separate you from all the other average Joes in their inbox.
Another tip to remember when contacting potential collaborators is that ideally you want to make your actual pitch face-to-face. See if you can arrange a meet-up, or find an event they're attending where they can take a few minutes out to talk to you. If not, a phone or Skype call is your next best option. Unfortunately, this is not always possible, but an online pitch should always be treated as last resort.
The power of social media for musicians is infinite. If you use it the right way it can be a catalyst for mainstream success. Just look at artists like Justin Bieber or Lily Allen, who rose to fame from YouTube and Myspace. If you aren't already harnessing its power, use these five helpful tips now to get started.

About the Author: Caroline is an entertainment and technology blogger for Culture Coverage and Secure Thoughts. She specializes in online marketing. She's been a lifelong music lover and hopes her advice can help up-and-coming artists.