It's May and believe it or not, we're already getting ready to open up submissions for our Music Gorilla LIVE showcases which will take place in Austin TX in March 2015. It may seem crazy, in some ways we have just recovered from this year, but it takes a looooong time to plan and execute such awesome shows and we like to get a head start.
That said we couldn't move on to 2015 without first offering a recap of 2014! So here it is:
The weather in Austin was a bit strange, a little colder than usual and, at times, not as sunny, but SXSW prevailed and people came in droves. We love Austin and all that it offers all year long, but during this conference it is extra special. If you're an Austinite, you either love it – embracing the fact that the world descends on your awesome city and discovers new BBQ and Migas, or you despise it – complaining about the packed streets and the traffic. As visitors (who used to live there) we look forward to March all year long – not only do we get to visit one of our favorite cities and the people who live there, but we get the awesome job of showcasing 50 bands and artists during one of the most important weeks in music.
Music Gorilla Live 2014 was very special, we had an awesome line up and people in the know were saying it was the best year yet. It was our second year at Burnside's Tavern – the best venue on 6th street and our favorite in Austin.
We also had a very special guest – Mike Peters of The Alarm graced our stage and did an incredible job. He came courtesy of his organization Love. Hope. Strength. (www.lovehopestrength.org) a wonderful organization doing great work to bring awareness to cancer and early detection.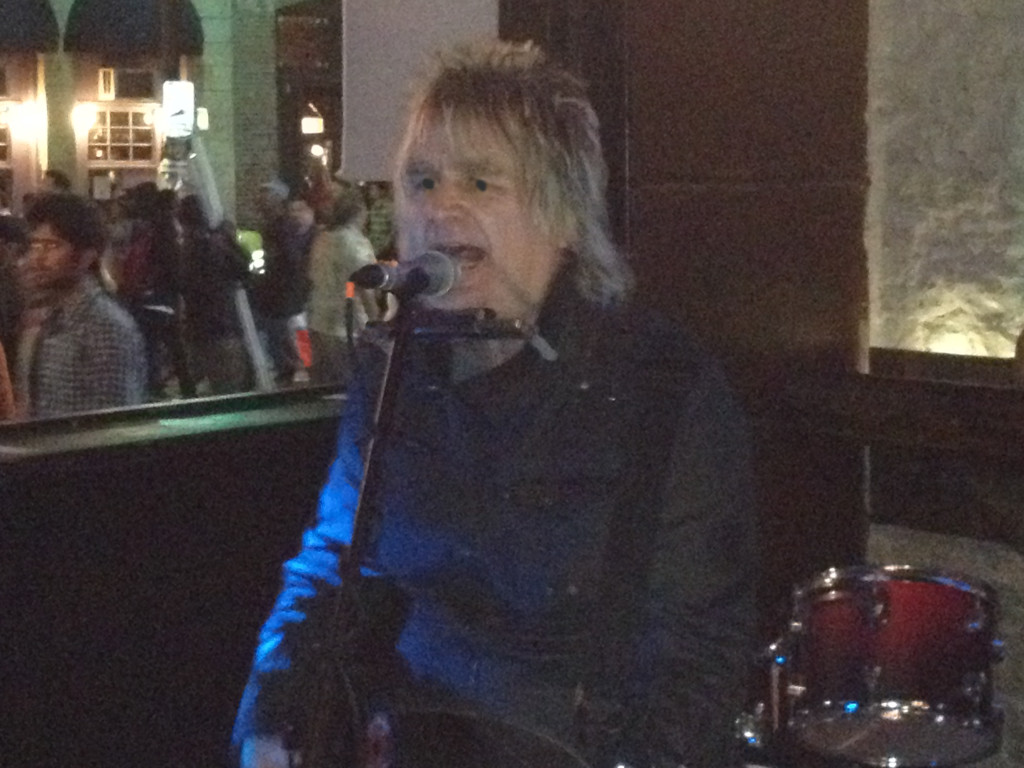 Mike Peters of The Alarm performing at Music Gorilla Live 2014
Here's the line up for each day:
And some featured pics: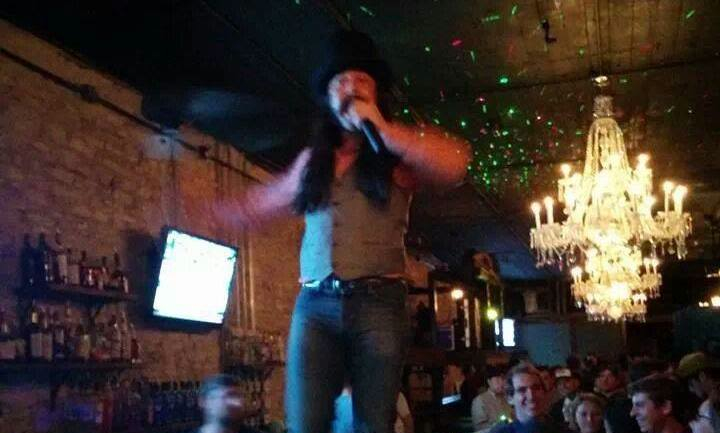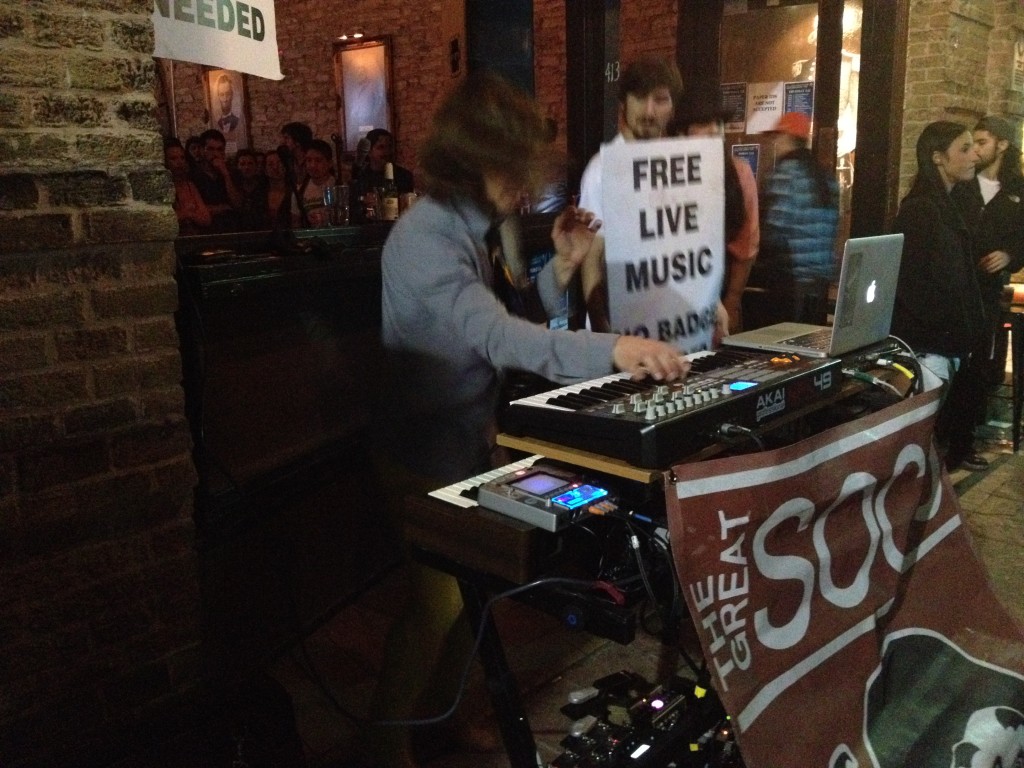 The  Great Socio took their act onto the bar and out into the street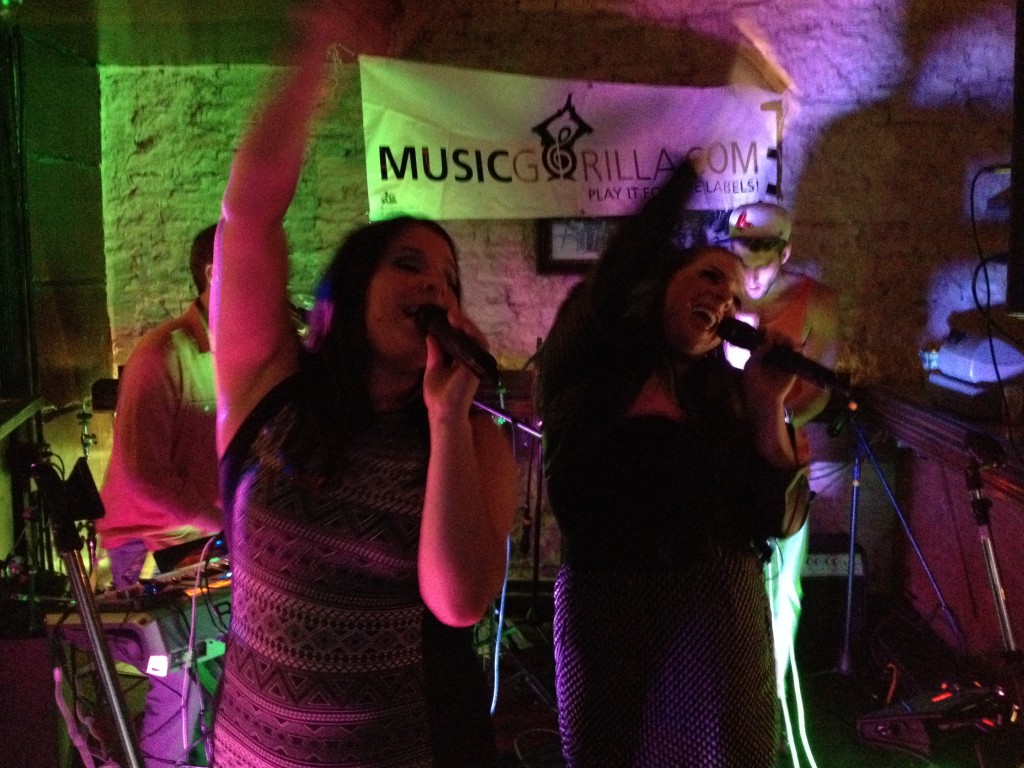 Acoustic Minds did their thing and got the crowd moving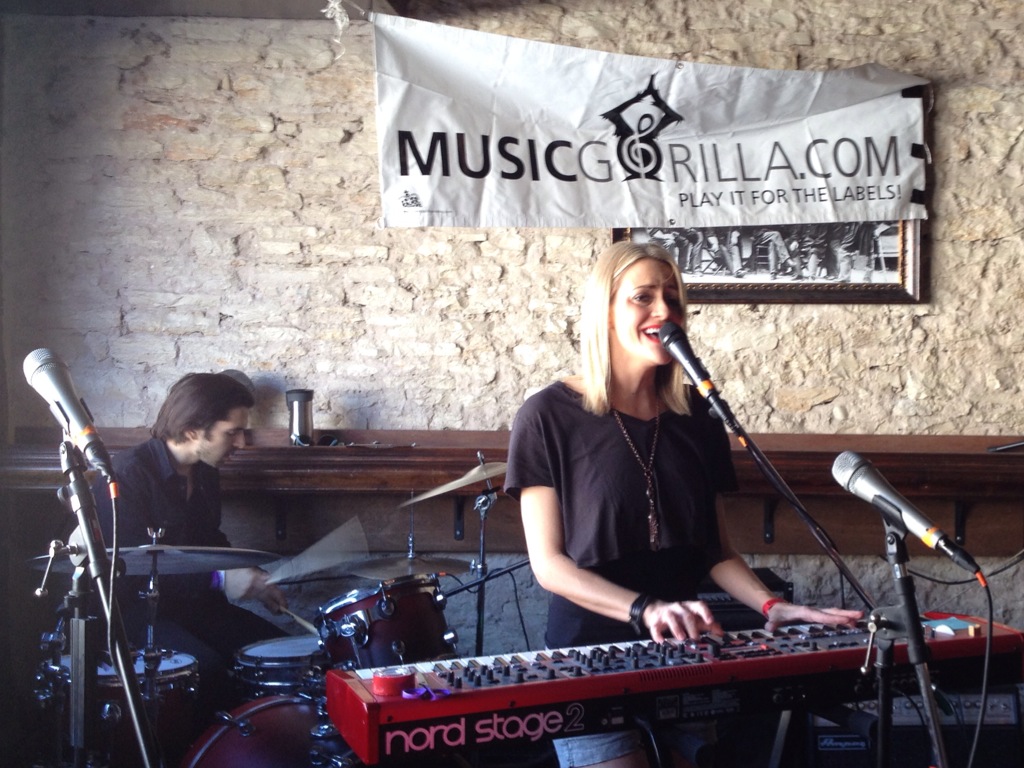 Caroline Brooks brightened our day with awesome songs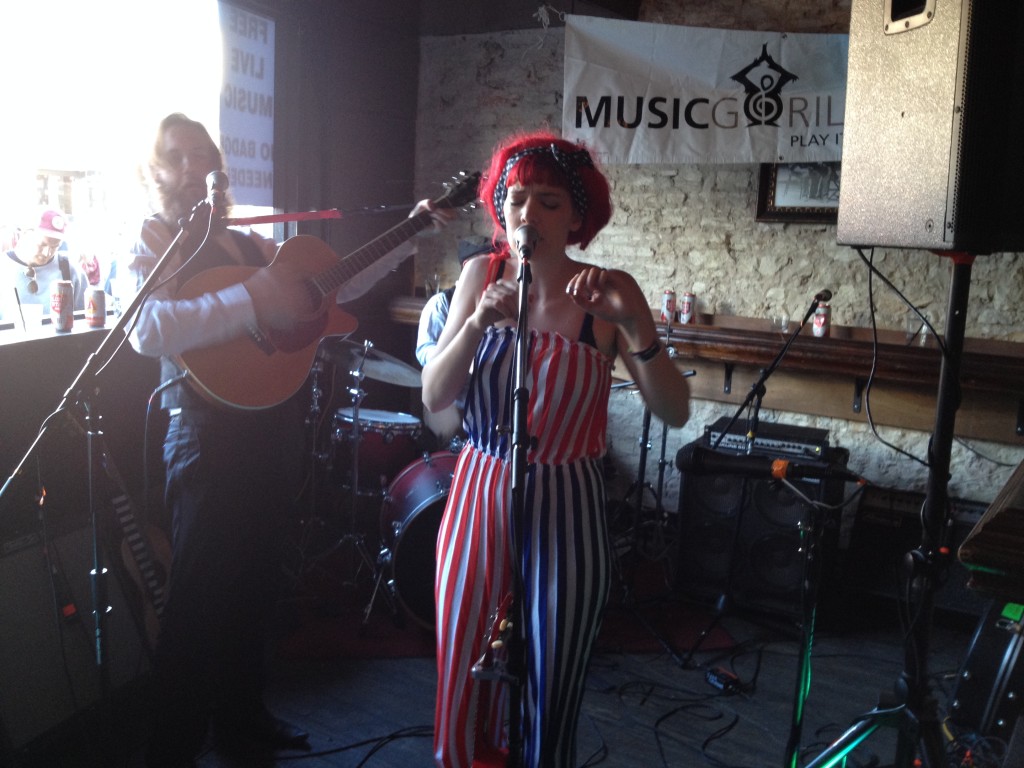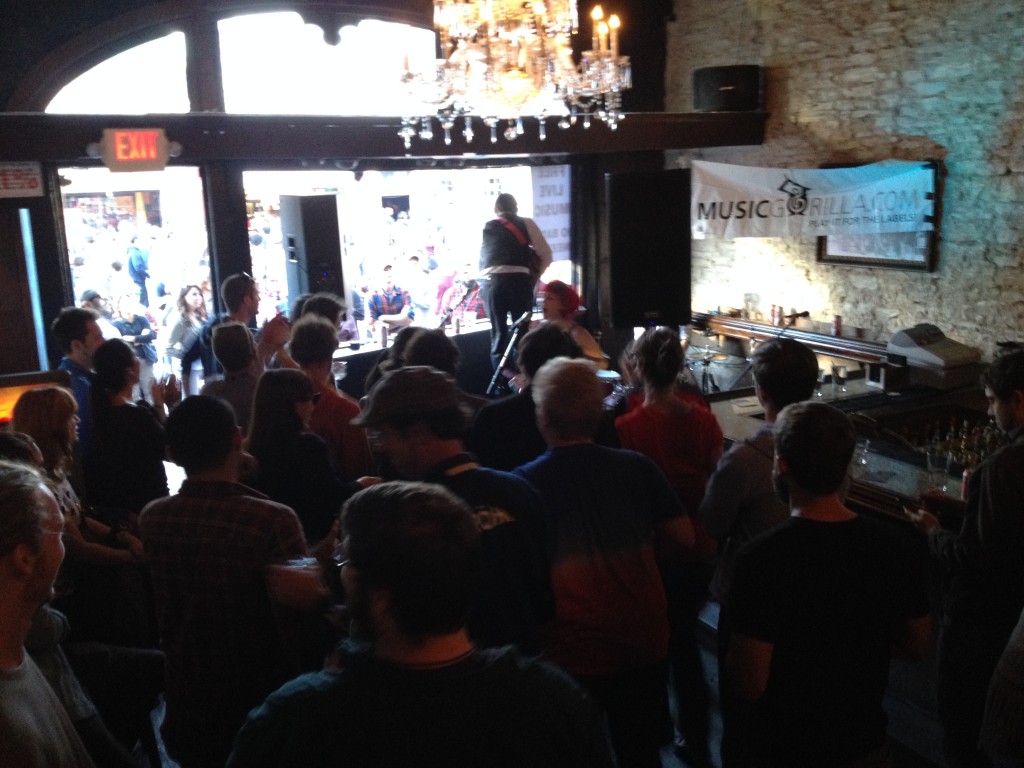 Gabby Young and Other Animals, all the way from the UK, had the crowd going inside and out with their original and addictive sound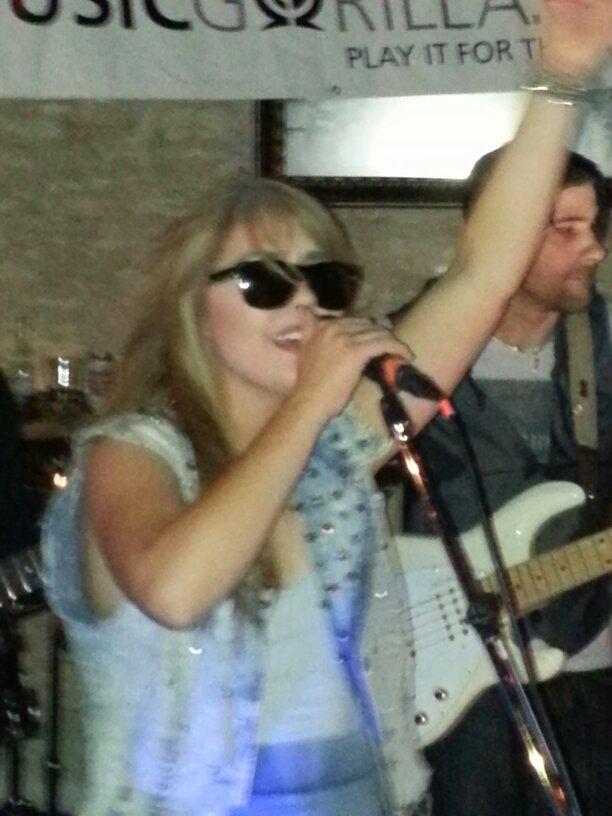 Bean returned to the Music Gorilla stage & rocked the house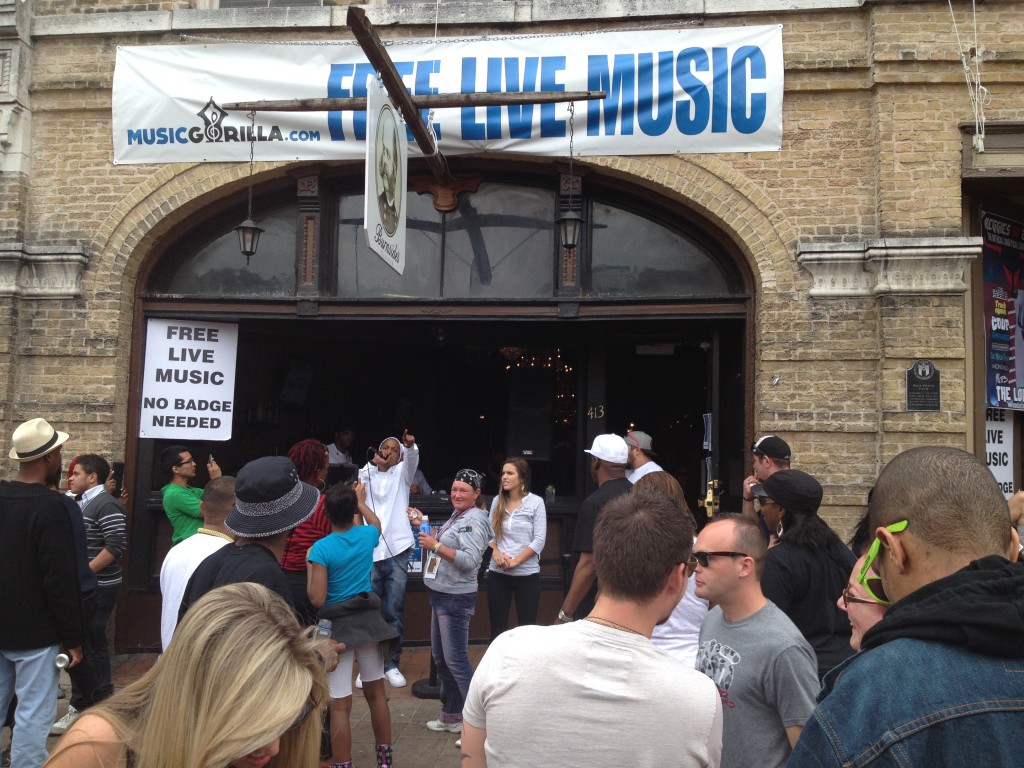 GCN took their act to the streets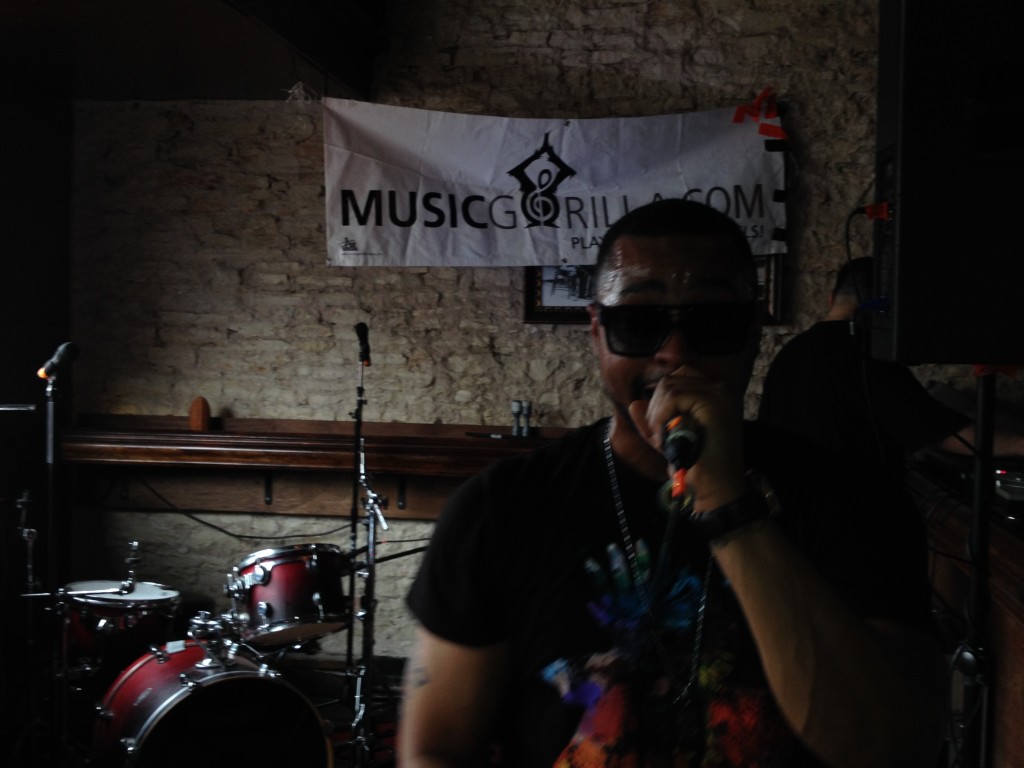 Wordsmith all the way from Baltimore made the trip and we're happy he did.
These are just a few of the amazing acts that made 2014 a fantastic year.
Check them all out at the links below:
https://www.facebook.com/CurtisLeeMusiq
https://www.facebook.com/secretofboris
https://www.facebook.com/Phosphene.Chicago
https://www.facebook.com/AcousticMindsMusic
https://www.facebook.com/bulletproofsnow
https://myspace.com/milhousemusic
https://www.facebook.com/DeathofParis
https://www.facebook.com/OogeeWawa
https://www.facebook.com/LightTheRocket
https://www.facebook.com/carolinebrooksmusic
https://www.facebook.com/WarPoets
https://www.facebook.com/pages/Jordan-Sokel/109131659274095
https://www.facebook.com/THEPASADENABAND
https://www.facebook.com/lioninthemane
https://www.facebook.com/GabbyYoungandOtherAnimals
https://www.facebook.com/wewereastronautsmusic
https://www.facebook.com/thevantageband
https://www.facebook.com/TheGreatSOCIO
https://www.facebook.com/jasonjekamusic
https://www.facebook.com/noellebeanmusic
https://www.facebook.com/gonebydaylight
https://www.facebook.com/againstgrace
https://www.facebook.com/shrubmusic
https://www.facebook.com/alphabeticstheband
https://www.facebook.com/GCNmusic
https://www.facebook.com/AlyseBlackMusic
https://www.facebook.com/TheCringe
https://www.facebook.com/deepellamusic
https://www.facebook.com/three33music
https://www.facebook.com/TheOfficialAlarm
https://www.facebook.com/bellusira
https://www.facebook.com/Crobotband
https://www.facebook.com/GrownUpAvengerStuff
https://www.facebook.com/sig99
https://www.facebook.com/tobiasrussellmusic
https://www.facebook.com/wordsmith
https://www.facebook.com/emilyclairemusic
https://www.facebook.com/ComoBrothersBand
https://www.facebook.com/nickmarksmusic
https://www.facebook.com/marknewmanmusic
https://www.facebook.com/DarkWaterRising
https://www.facebook.com/thenoisefm
https://www.facebook.com/gasstationdisco
https://www.facebook.com/BenDukesMusic
https://www.facebook.com/lovebettie
https://www.facebook.com/codybeebeandthecrooks
https://www.facebook.com/dawnoverzero